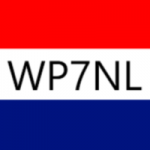 It has been half a year since the first Windows Phone 7 devices went on sale in the Netherlands. While we are still awaiting the launch of our localized marketplace the group of early adaptors is growing. With over
450 registered developers and over 120 published apps
there is a decent community supporting WP7. Unfortunately all Dutch users are forced to choose one of the foreign marketplaces to be able to download applications. This has one big disadvantage, Dutch apps never get the attention they deserve. What we need is our own spot within the international marketplaces and that is exactly what the "WP7NL Apps" application is going to provide. The idea for this app originates from a discussion on the
#WP7NL
hashtag on Twitter. Users were asking for a list of all available Dutch WP7 apps, but due to the lack of a marketplace this list is just unavailable. The solution is both obvious and simple, build a little app that serves the sole purpose of aggregating all Dutch content in the WP7 marketplace. This provides users with easy access to the available apps and developers with a more direct link to their audience. The app has been submitted to Microsoft and should be available within a few days.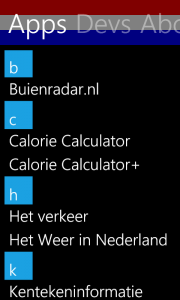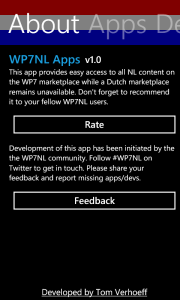 WP7NL Apps lists all the Dutch apps and developers and provides a direct link to the marketplace.
Are you a Dutch WP7 developer and do you want to be listed? Send an email to wp7nl [at] tomverhoeff.nl containing the following:
– Your marketplace publisher name and the name you want to have listed in the app
– For every app: The name and application ID (see product ID in the App Hub)
Matthijs Hoekstra has been kind enough to provide me with a full list of Dutch apps, so be sure to checkout the app when it hits the marketplace later this week.
The goal of this app is to help the WP7NL community move forward, so your feedback is very welcome. Please leave a comment, use the
contact page
or contact me on
Twitter
.
Tags: marketplace, nederland, windows phone 7, wp7, wp7dev, wp7nl, wp7nl apps
Trackback from your site.