Note for English readers: Yesterday I did a few sessions about Windows Phone/Smartphone app development at a Dutch event called Night of the Nerds focused on 14-18 year old secondary school students. This blogpost will introduce some resources to get them started. Because of the target audience this post is presented in Dutch.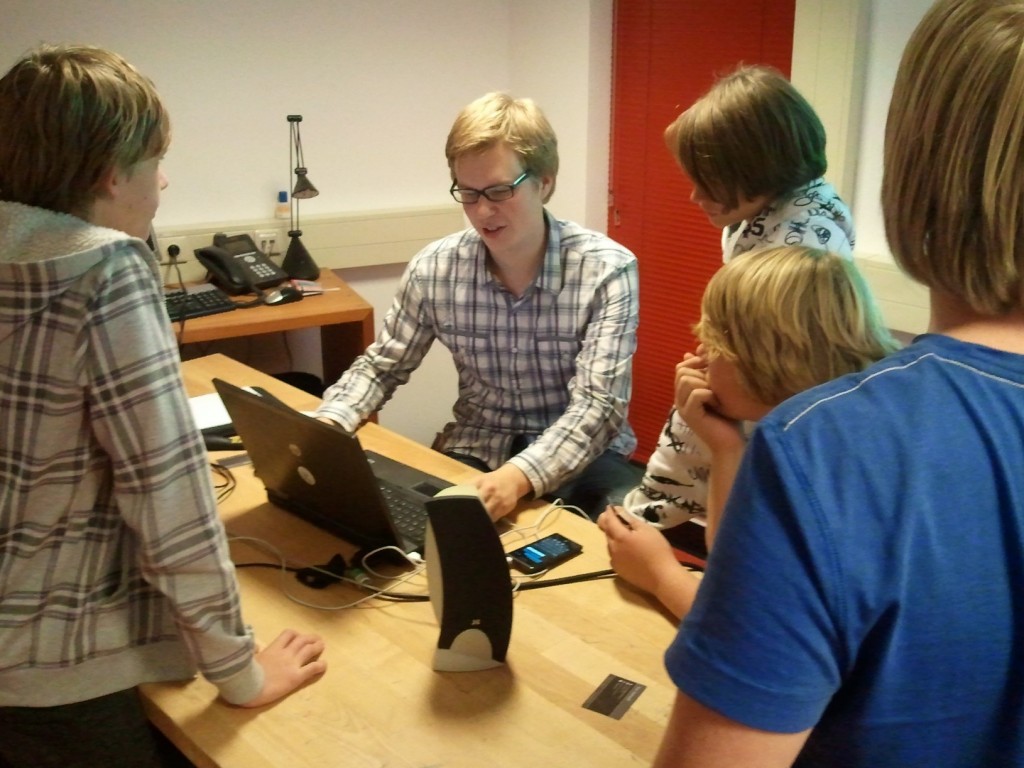 Gisteravond tijdens
Night of the Nerds
heb ik drie presentaties gegeven over het
ontwikkelen van smartphone applicaties
. Night of the Nerds is een evenement gericht op middelbare scholieren van 14-18 jaar oud met interesse in techniek. Het evenement is open voor alles en iedereen die het leuk vindt om met techniek bezig te zijn. Tijdens een clinic van 45 minuten heb ik kort de wereld van smartphones en apps geintroduceerd en aansluitend een demonstratie gegeven van het bouwen van een simpele twitter applicatie. Veel bezoekers reageerden enthousiast en wilden graag thuis aan de slag met het bouwen van een eigen app. In deze blogpost vinden jullie alle benodigde informatie om de eerste stappen te maken als app-ontwikkelaar.